Ubuntu stands out as one of the most widely embraced and user-friendly Linux distributions. Whether you are an experienced Linux enthusiast or a newcomer eager to delve into the realm of open-source software, installing Ubuntu on VMware offers a practical means of immersing yourself in the operating system without the need for a complete installation on your physical hardware. This guide will lead you step by step through the procedure for setting up Ubuntu on VMware.
Key Takeaways
Getting familiar with the virtual machine.
Installing Ubuntu in VMware and creating a virtual machine.
Requirements
You must have VMware Workstation installed on your computer.
Your computer needs to own a 64-bit x86 processor with virtualization technology (VT-x or AMD-V) support.
You would require a computer with RAM of at least 2GB or more for a smooth performance.
You have to allocate at least 20 GB of disk space for your Ubuntu VM.
What is Ubuntu in Linux?
Ubuntu is a widely recognized Linux distribution celebrated for its user-friendly approach and robust features. Built upon the Debian operating system, Ubuntu boasts a GNOME-based desktop environment for an intuitive user experience. Its software management relies on the reliable APT package manager, simplifying application installation and updates.
Moreover, Ubuntu offers an extensive repository of free and open-source software, while Long-Term Support (LTS) releases ensure stability and security for extended periods. This versatile Linux distro, supported by an active community and Canonical Ltd., excels in desktop computing, server deployments, and cloud environments, embodying the spirit of open-source collaboration and accessibility.
What is VMware Workstation?
VMware Workstation is a virtualization software that allows users to create and manage virtual machines (VMs) on their desktop or laptop computers. Its key features include VM management, snapshots for easy backups and rollback, cloning for rapid VM replication, integration with host and guest OSes, networking configuration options, 3D graphics support, remote access capabilities, and broad compatibility with various guest operating systems, making it a versatile tool for developers, IT professionals, and testers.
Step-by-Step Process to Install Ubuntu on VMware
Installing Ubuntu on VMware is a practical way to run Ubuntu Linux alongside your existing operating system. VMware provides a user-friendly virtualization platform for this purpose. In this guide, I'll walk you through the installation process of  Ubuntu on VMware. It involves two major tasks. One is downloading the Ubuntu iso Image, and another is creating a Virtual Machine on VMware of Ubuntu.
Step 01: Download Ubuntu ISO Image
Installing Ubuntu on VMware is a straightforward process. The very first step of this is to download the Ubuntu iso file on your computer. You can follow the steps below:
Steps to Follow >
➊  Begin by accessing the official Ubuntu website and click on the Download option.
➋ After that, click on the Get Ubuntu Desktop.

➌ Now hit the Download 23.04 option to download the Ubuntu ISO Image.  You can choose any other version of Ubuntu from there as you need.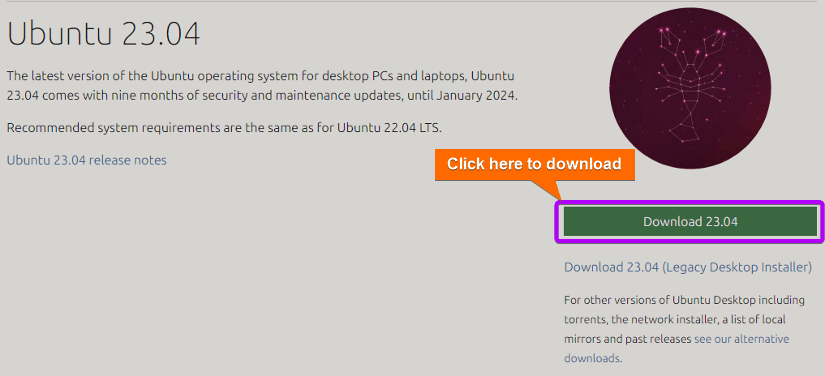 In this location, you can observe the ISO image for Ubuntu-23.04, with 23.04 denoting the Ubuntu version.

Now keep this ISO image intact for later use.
Step 02: Create a Virtual Machine on VMware
VMware is a virtualization platform that allows you to run virtual machines on a computer. Creating a virtual machine(VM) using VMware is a valuable means of operating numerous operating systems on a single physical computer. Here's a concise guide on how to create a virtual machine using VMware.
Steps to Follow >
➊ Open VMware and click on the option 'Create a New Virtual Machine'. Alternatively, you can achieve this by accessing the "File" option located in the upper-left corner of VMware. In this scenario, simply follow the instructions as follows: File > New Virtual Machine.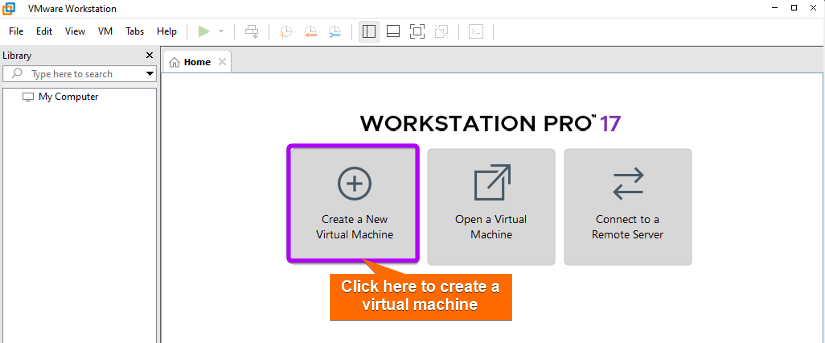 This will open a wizard, where check the first checkbox called Typical (recommended) and click on the Next button.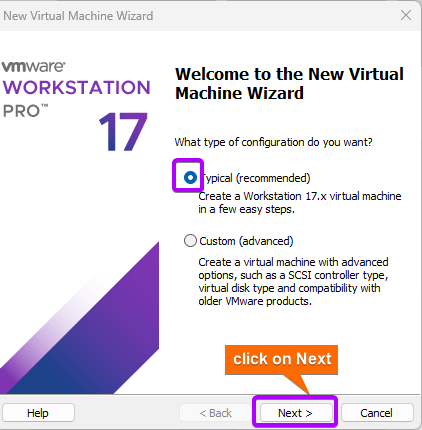 ➋ Select the "I will install the operating system later" option and click Next.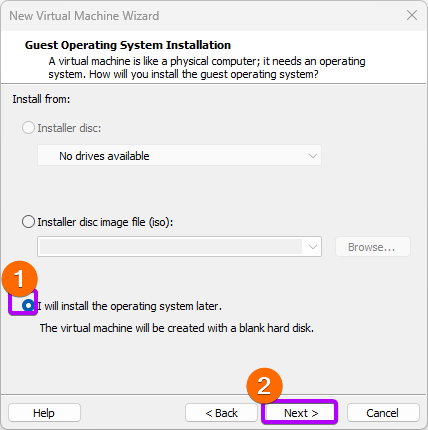 ➌ Now, Choose  Linux as a Guest Operating System, and after that select Ubuntu 64-bit in the version option.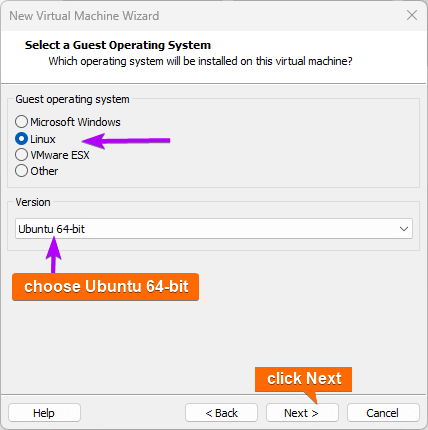 ➍ At this moment, assign a Virtual Machine Name and hit the Next button.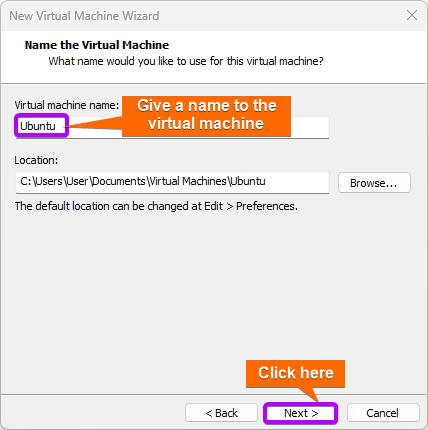 ➎ To specify disk capacity, set 20 GB at least as the maximum disk size (recommended) and also select the option Store virtual desk as a single file. Then click on Next to move forward.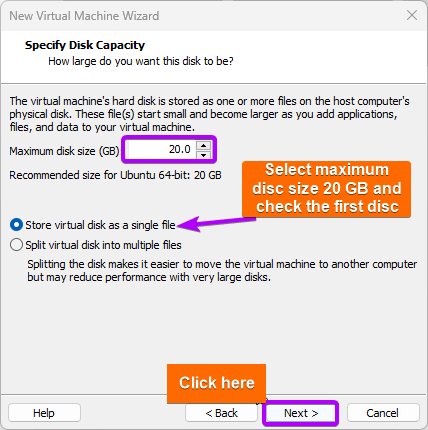 ➏ In this instant, click Finish to create the virtual machine.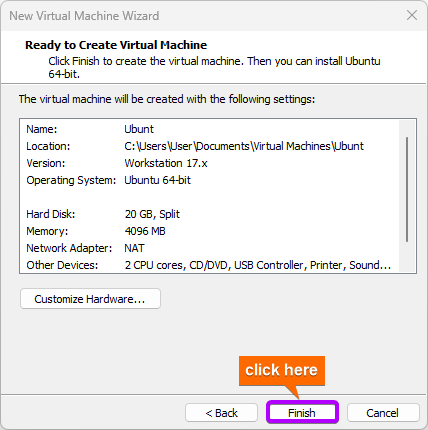 After completing all the steps mentioned above, a virtual machine will be created as below.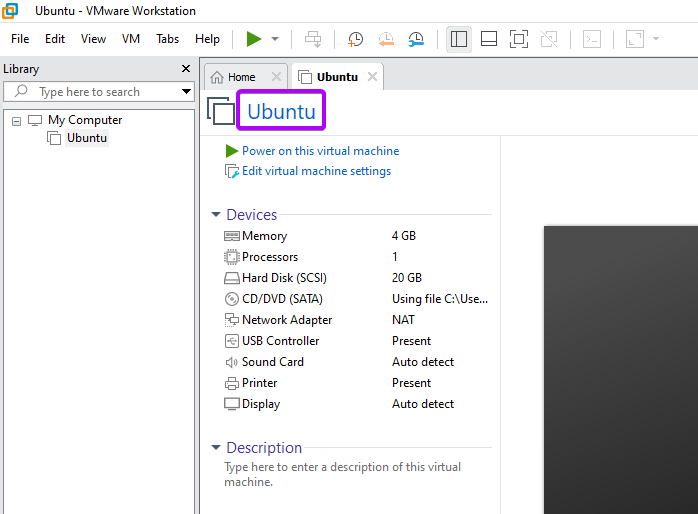 Here you can see the newly created virtual machine named Ubuntu. Now it's time to install Ubuntu on this created VM.
Step 03: Install Ubuntu on the Newly Created Virtual Machine
Once a virtual machine is established in VMware, the next step is to install Ubuntu on the newly created VM. To proceed with the installation of Ubuntu on VMware, adhere to the following outlined steps.
Steps to Follow >
➊ At first, go to the VM option and then click on the Settings option in the VMware.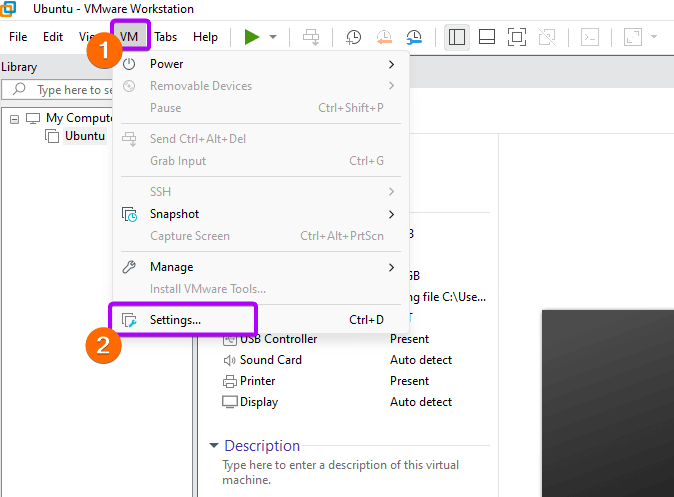 ➋ Now, from the CD/DVD(SATA) option in Settings, choose the Use ISO image file option and click on the Browse option to select the downloaded ISO Image file of Ubuntu from the file manager. At the end, click on OK option. 
Here you can see the Ubuntu ISO image file has been selected.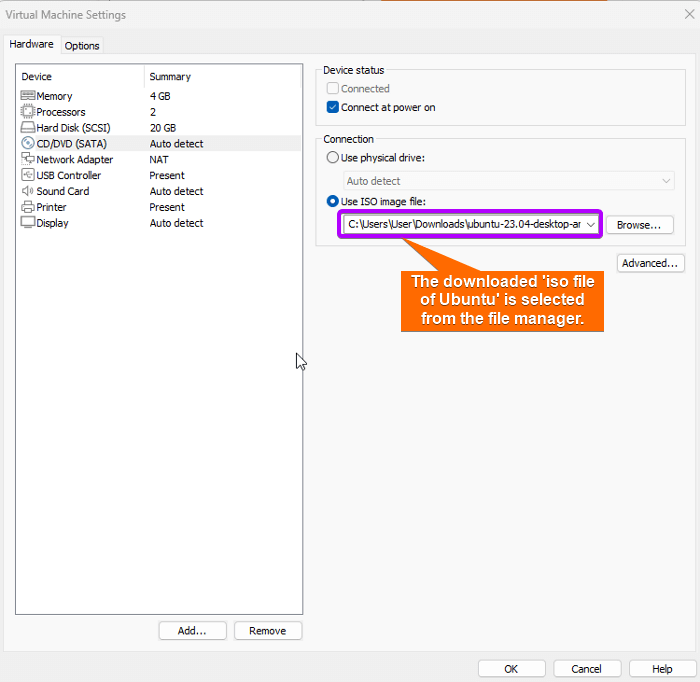 ➌ Now, go to Memory settings. and set RAM for the virtual machine as you need. In my case, 4 GB of memory is selected by default and I kept it so.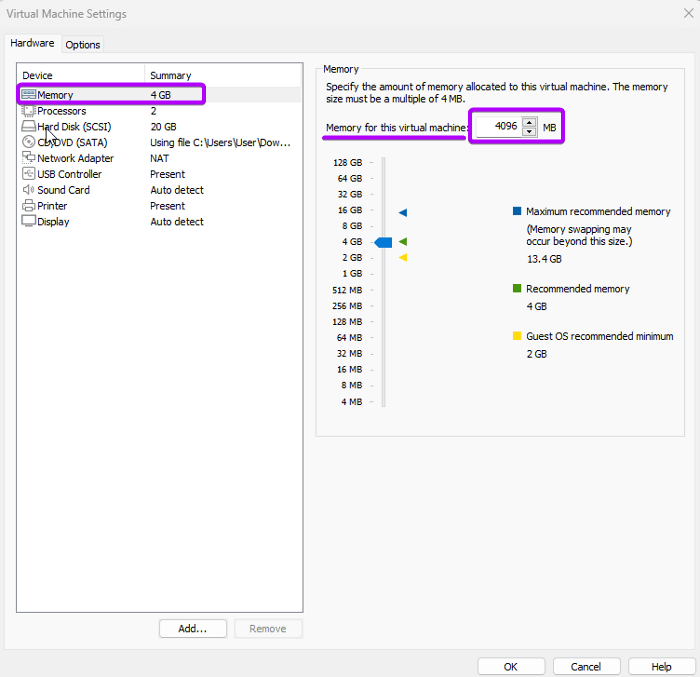 ➍ In the Processor settings, you can choose the number of processors you want to set for the virtual machine. Use 1 in the processor and 1 or more in the core processor.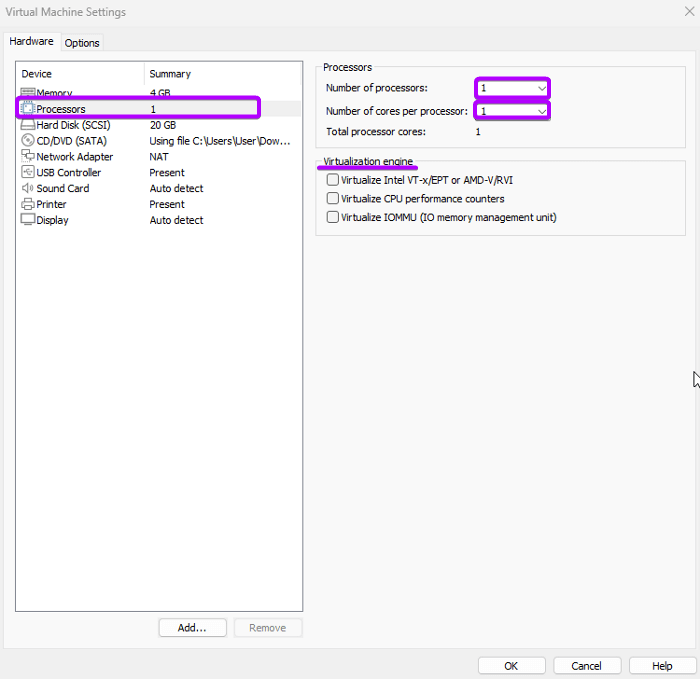 ➎ After all the settings modification is done, to start the virtual machine, click on the Power on this virtual machine option.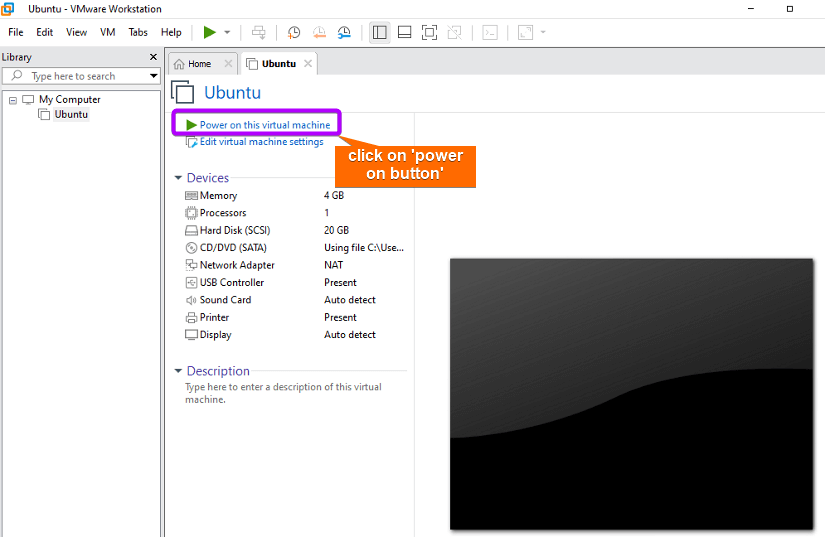 The virtual machine Ubuntu has started from the ISO file.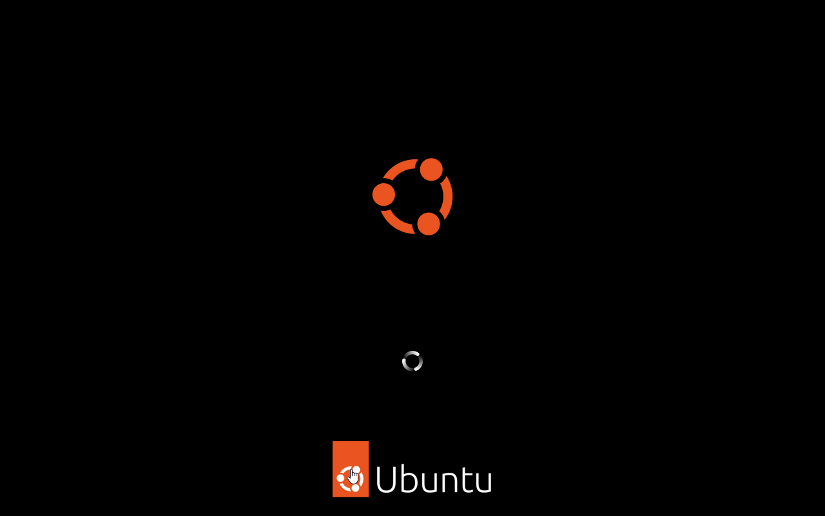 Here, you can see the home of the Ubuntu virtual machine.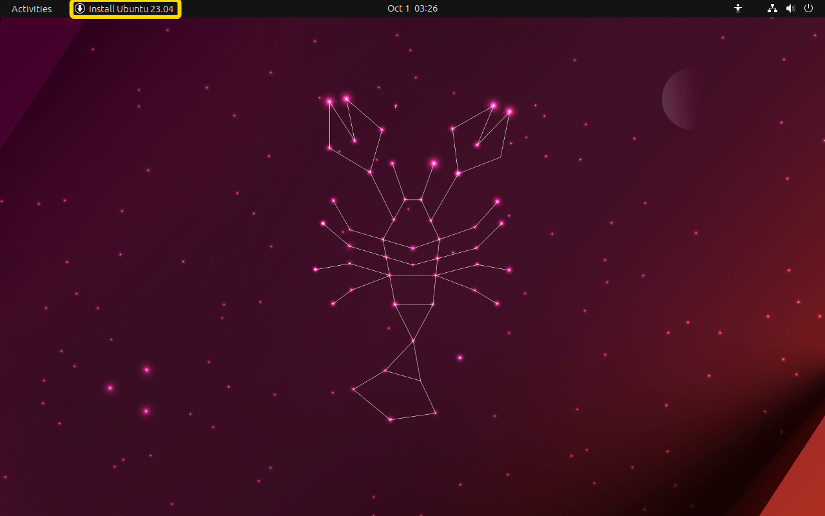 ➏ Select the language you prefer. Then click on Next.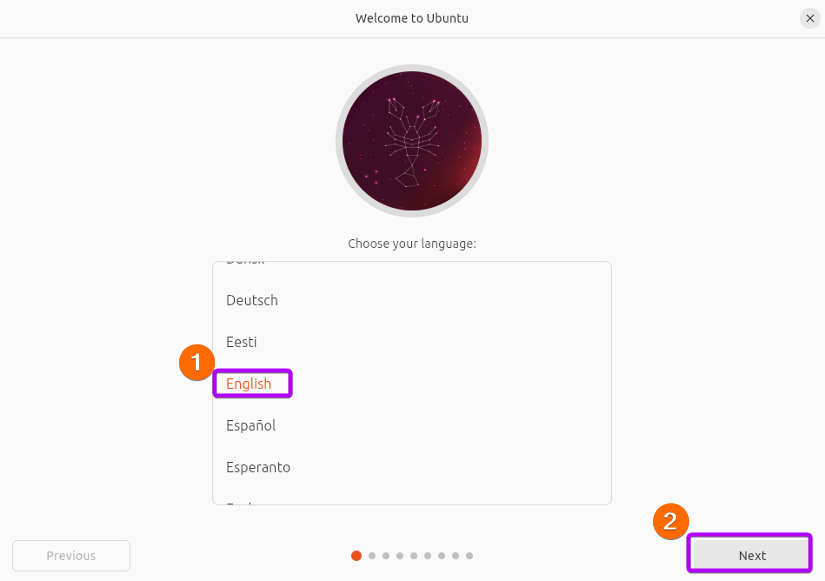 ➐ It's time to install Ubuntu and to do that check the first checkbox and click on Next.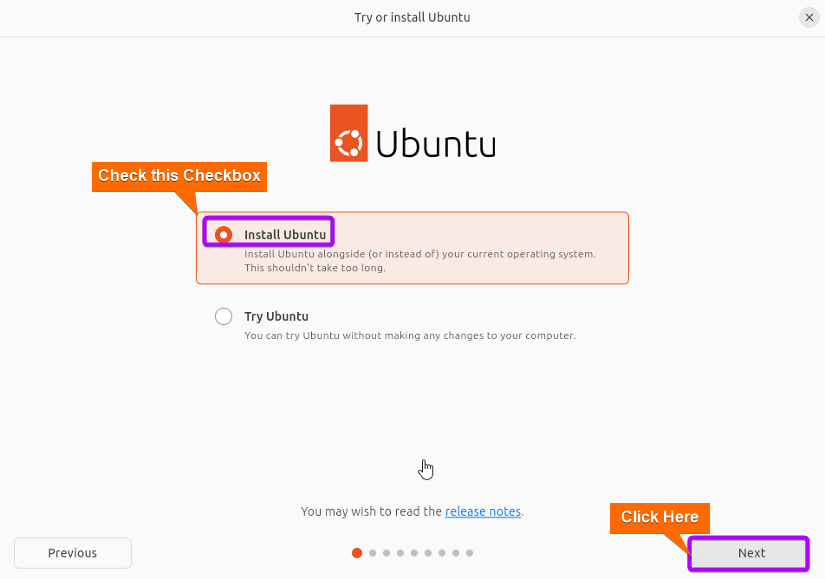 From this window, select your keyboard layout and go to Next.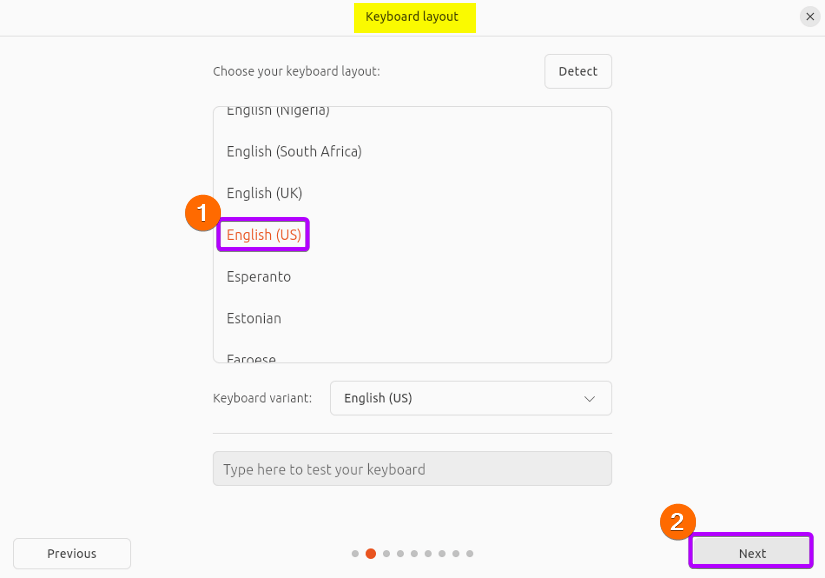 Choose the Use wired connection from the Connect to a Network Window and click on Next.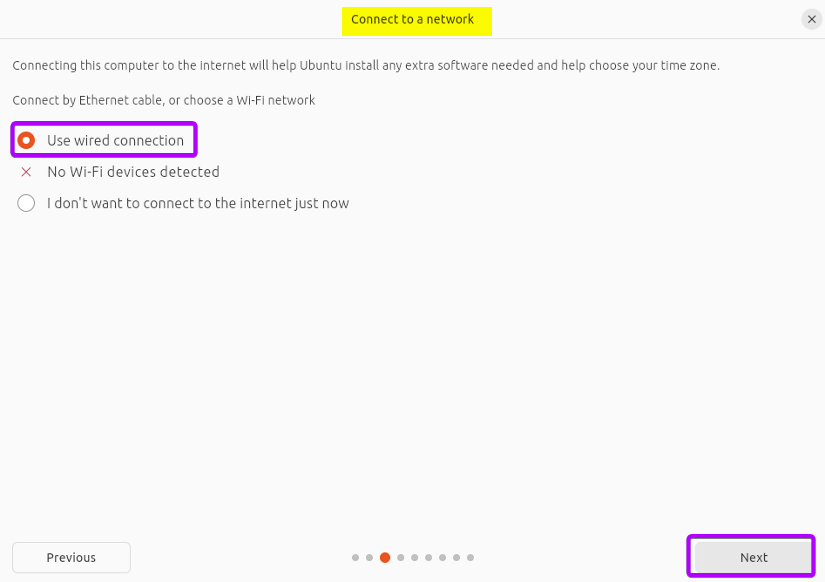 Choose the Normal installation option here.
Select the Erase disk and install the Ubuntu option here.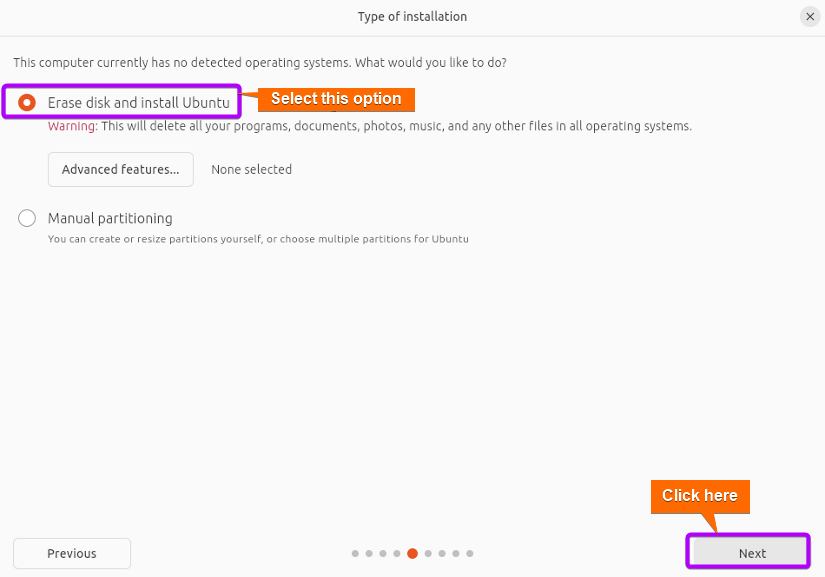 Finally, Click on the Install button to begin the Ubuntu installation.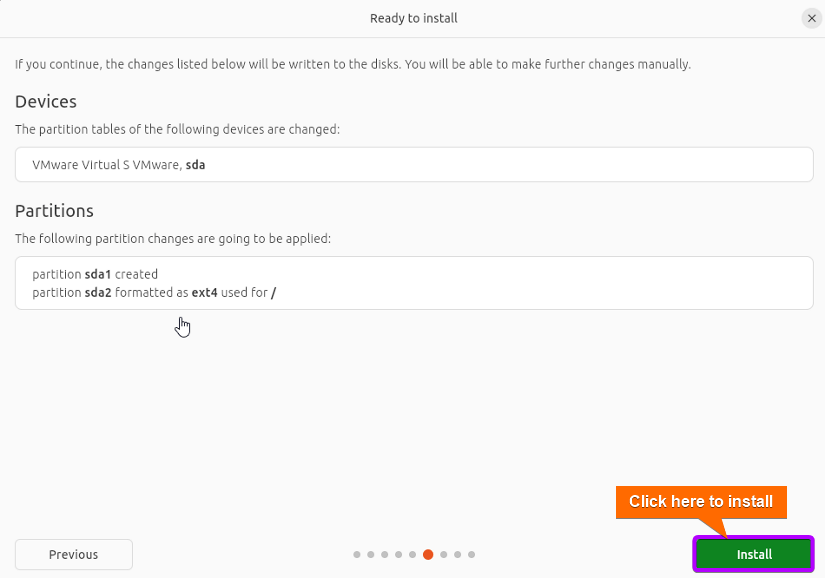 After that choose your timezone and go to Next.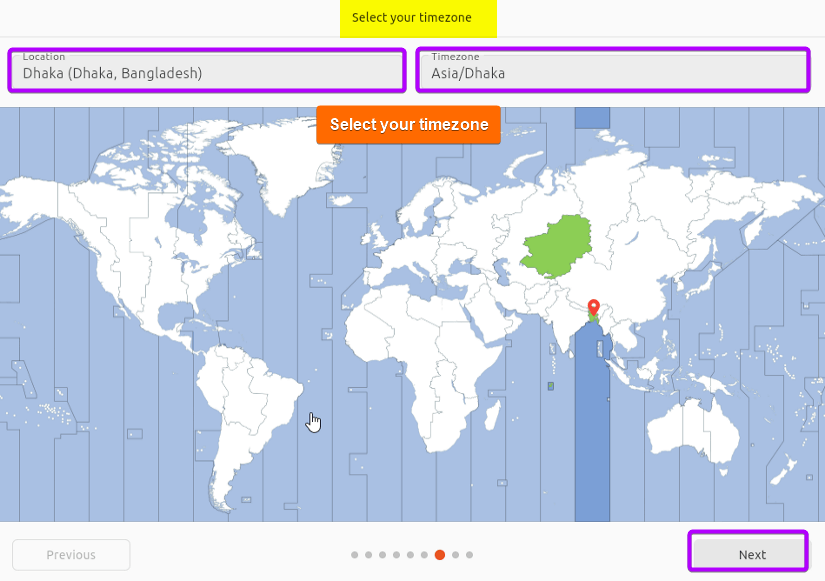 ➑ To set up your account, provide your name, and computer's name and pick a password at your convenience. Then click on the Next.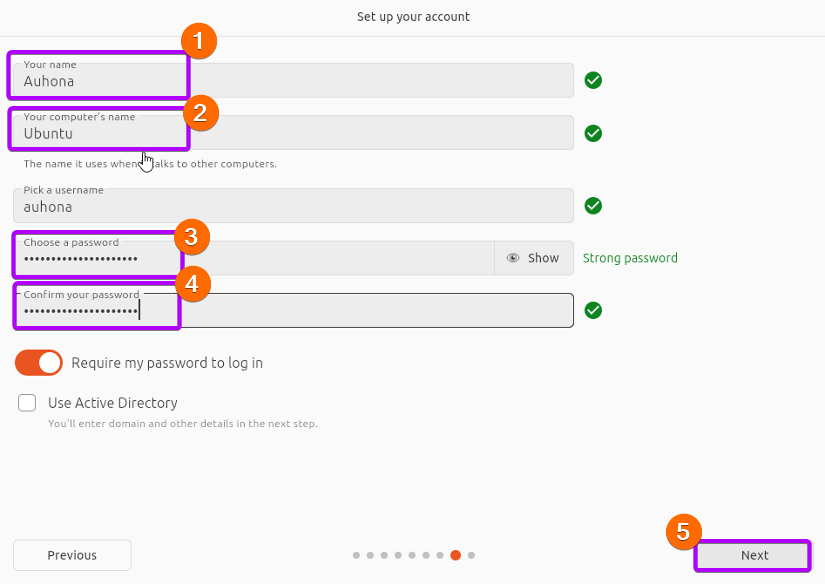 Choose the theme you prefer. I've selected the Dark theme here.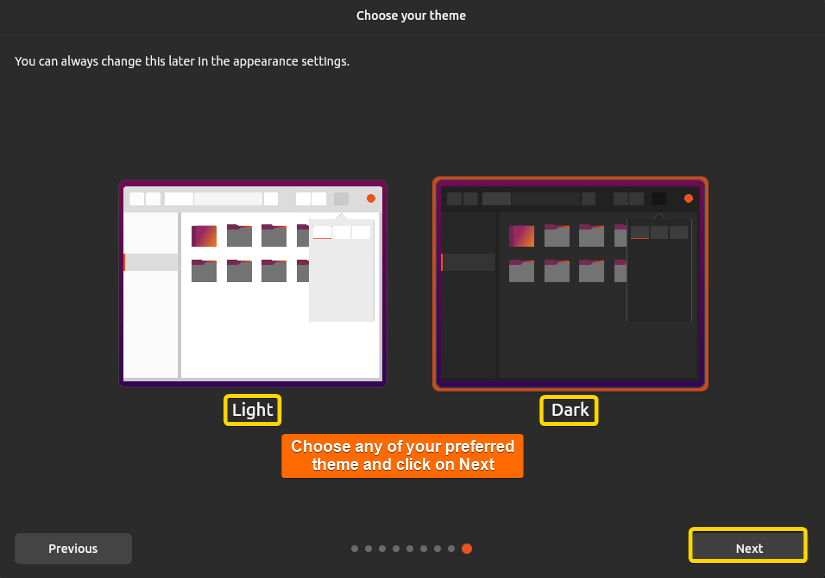 Immediately you click on Next after the previous step, the Ubuntu installer starts installing Ubuntu. It may take some time to finish the installation.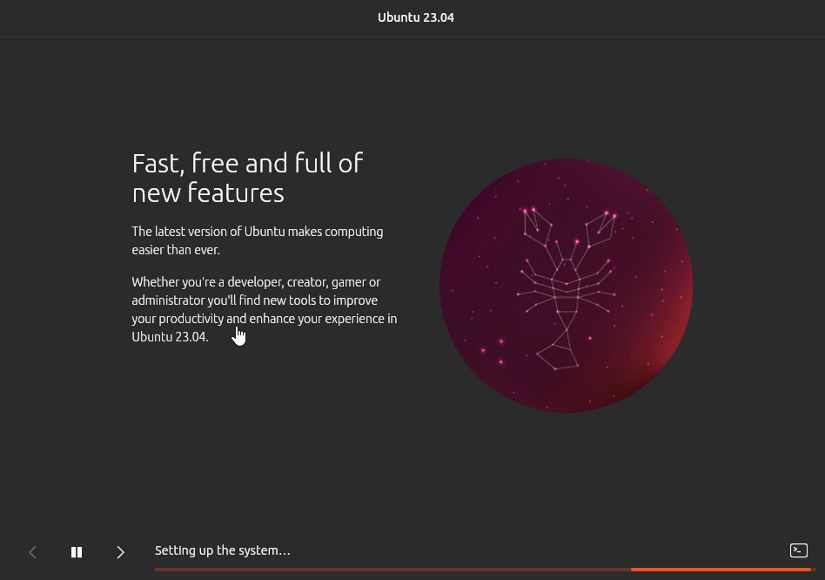 ➒ As the installation completes, Click on the Restart Now button.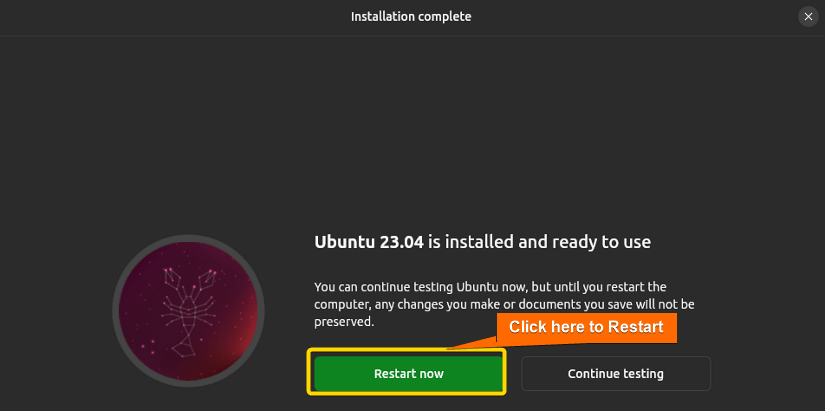 After the restart of the VM, a Login screen will appear with the previously created username.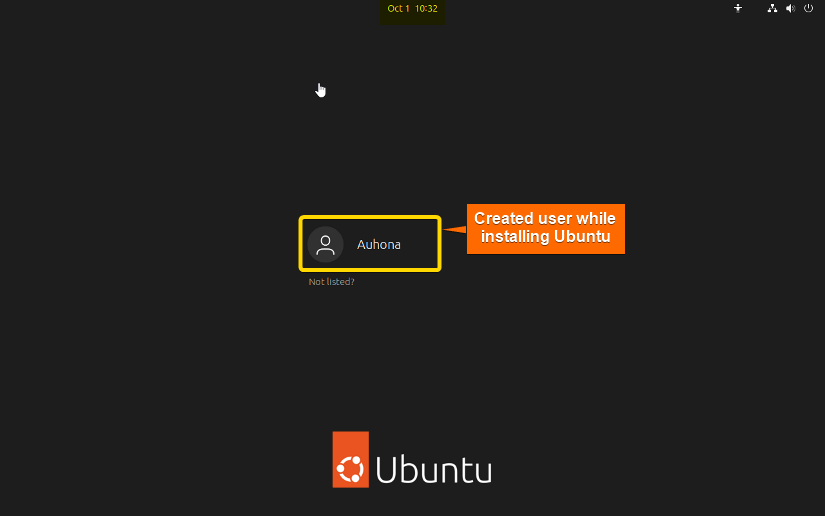 ➓ Click on the user name and then provide the user password as you've set before. Then press Enter.
Upon successfully logging into Ubuntu, you will encounter a Ubuntu home screen resembling the one depicted below.
Now explore Linux using this Ubuntu on VMware. Feel free to delve deeper into Linux with practical exploration, without any hesitation to experiment and try out new things. Any errors or issues that may arise won't affect your primary operating system in any way, since the OS (ubuntu) is running as a virtual machine.
The benefits of Running Ubuntu on VMware
Virtual machines generally pertain to distinct operating system installations on a single computer, each allocated a portion of the computer's available system resources. Utilizing VMware to operate Ubuntu serves as an exemplification of this concept. You can operate Linux by installing Ubuntu in a VM alongside your Windows PC. It's feasible for multiple operating system installations to coexist concurrently on the same physical machine. Besides these, VMware helps to manage storage, security, networking, and resources.
In summary, running Ubuntu on VMware offers flexibility, scalability, and management advantages, making it a popular choice for various use cases including testing, development, and efficient resource utilization.
Conclusion
In conclusion, installing Ubuntu on VMware Workstation is a straightforward and powerful process to experience the Ubuntu Linux distribution on your existing operating system. This step-by-step guide has provided you with the knowledge to create and configure a virtual machine, customize its settings, and perform a smooth Ubuntu installation, virtual machine, customize its settings and perform a smooth Ubuntu installation.
People Also Ask
Related Articles
---
<< Go Back to Virtual Machine Installation Guide | Linux OS Installation Guide | Learn Linux Basics