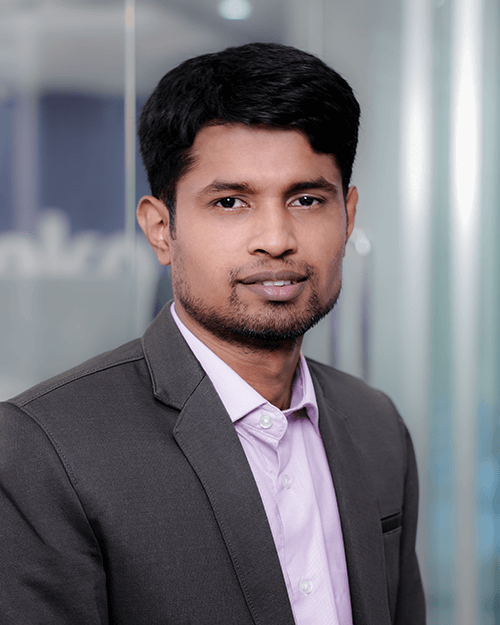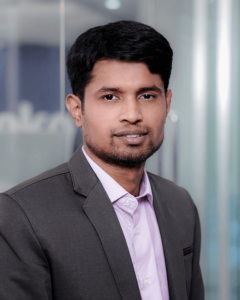 Designation
Linux Content Developer Executive, SOFTEKO.
Resides In
Adabor, Dhaka 1207, Bangladesh.
Education
BSc. in  Naval Architecture and Marine Engineering, Bangladesh University of Engineering and Technology (BUET).
Expertise
Analytical Writing, Linux, Ubuntu, Programming Language (Python, C++, VBA,  Bash Scripting), Tools & Technologies (Numpy, Pandas, Machine Learning), AutoCAD, Microsoft Office.
Summary
Currently working as the Linux Content Developer Executive at SOFTEKO since May 2023.
VBA & Excel Content Developer Executive at SOFTEKO (November 2022 – April 2023).
Former Intern at Khulna Shipyard Limited.
Experience
Design of 155 TEU Inland Container Vessel on Dhaka to Chattogram Route: As a part of my Under Graduate course requirment, I along with my other two group members designed a full-fledged inland Container Ship and its associated design calculations like General Arrangement, Lines Plane, Detailed Weight Calculation, Hall Modelling, Stability Analysis, Engine, and Propulsion Design, etc.
A Comparative Linear Buckling Analysis of Different Isotropic Plates with and without Stiffeners for Different Boundary Conditions: The dissertation investigates modeling and linear buckling analysis of stiffened and unstiffened rectangular isotropic plates of four different types of isotropic materials for two different boundary conditions through a series of comparative studies in ANSYS 2022.The results are validated with the theoretical approach proposed by Timoshenko Gera.
Follow On
Popular Article From Mohammad Shah Miran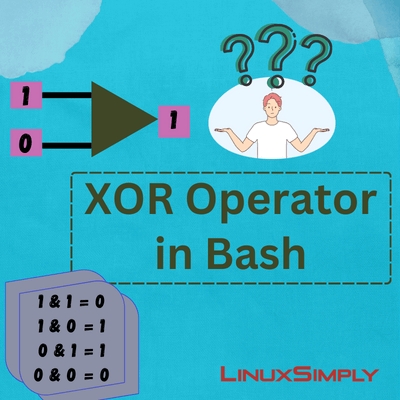 XOR Operator in Bash Scripting [3 Examples]
The XOR operator is a powerful bitwise operator in bash scripts that can be used to do a lot of ...