GNOME in Linux is an abbreviation. This word stands for GNU Network Object Model Environment. It makes the entire machine more accessible to non-programmers. Because works with visual inputs rather than CLI(Command Line Interface). With GNOME the user can select how the operating system should look like. A user can make his machine look like Windows or UNIX systems.
A Brief History of GNOME in Linux
GNOME in Linux is a direct derivation from GNU. GNU is the result of the free software movement which was started by Richard Stallman. The reason behind this movement was UNIX becoming a trademark. GNU is open source. GNOME has always been a part of the GNU project for a long time.
Why Use GNOME in Linux as a Desktop Environment?
GNOME in Linux stands for GNU Network Object Model Environment, from the name it's pretty clear that this works with creating different OS environments for the machine. A user has the privilege of flexibility when he/she is using GNOME. There are many reasons for you to use GNOME in Linux. I have listed some of the obvious reasons below.
1. User Friendliness
It is very User friendly. GNOME is almost like your day-to-day Smartphones. It's very intuitive and communication with the user is effortless.
2. Unique User Interface of GNOME in Linux
GNOME provides the user with a very unique interface. It's very different from the mainstream Windows NT / Mac OS X-like operating systems.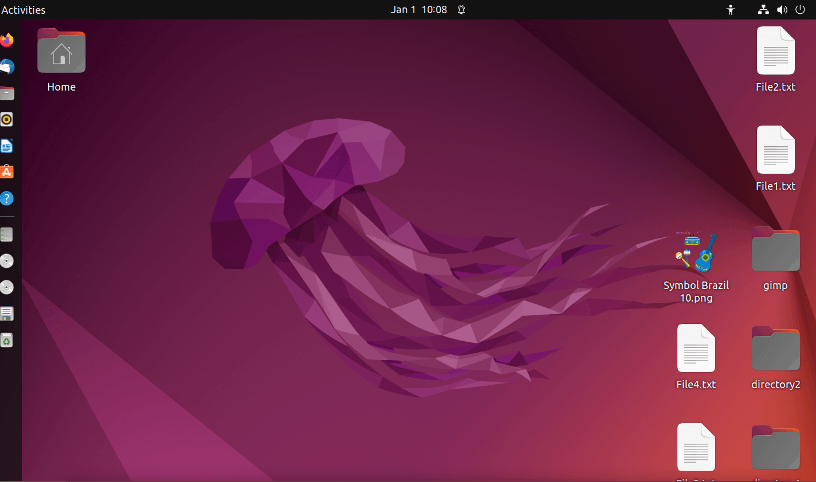 3. Settings App
The settings app in GNOME is very simple and well-crafted. It's nothing like Windows's settings app. Which is as you know not very user-friendly. The settings app in GNOME is closer to Mac OS X. Which means it's very mobile-like but better than the mobile experience itself. The settings app is very well organized and simple.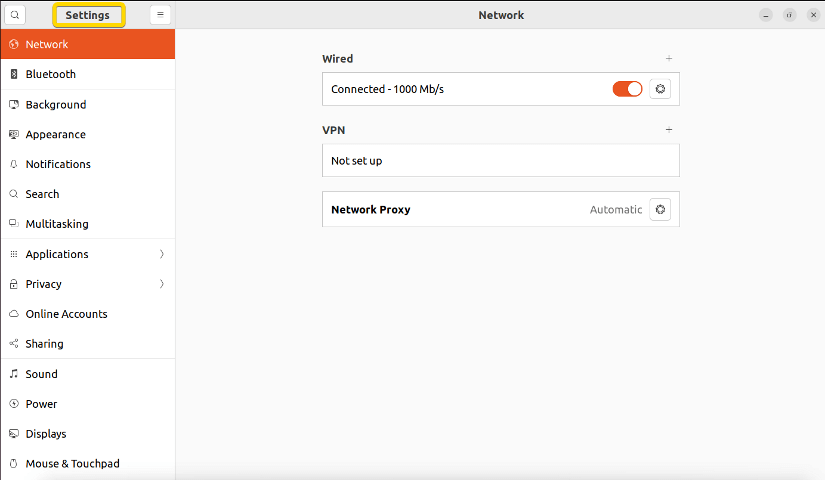 4. Activities Overview
GNOME has a very strong activity overview. You can activate it using the Windows button. This will minimize your current working window and show you all the windows opened inside your system background.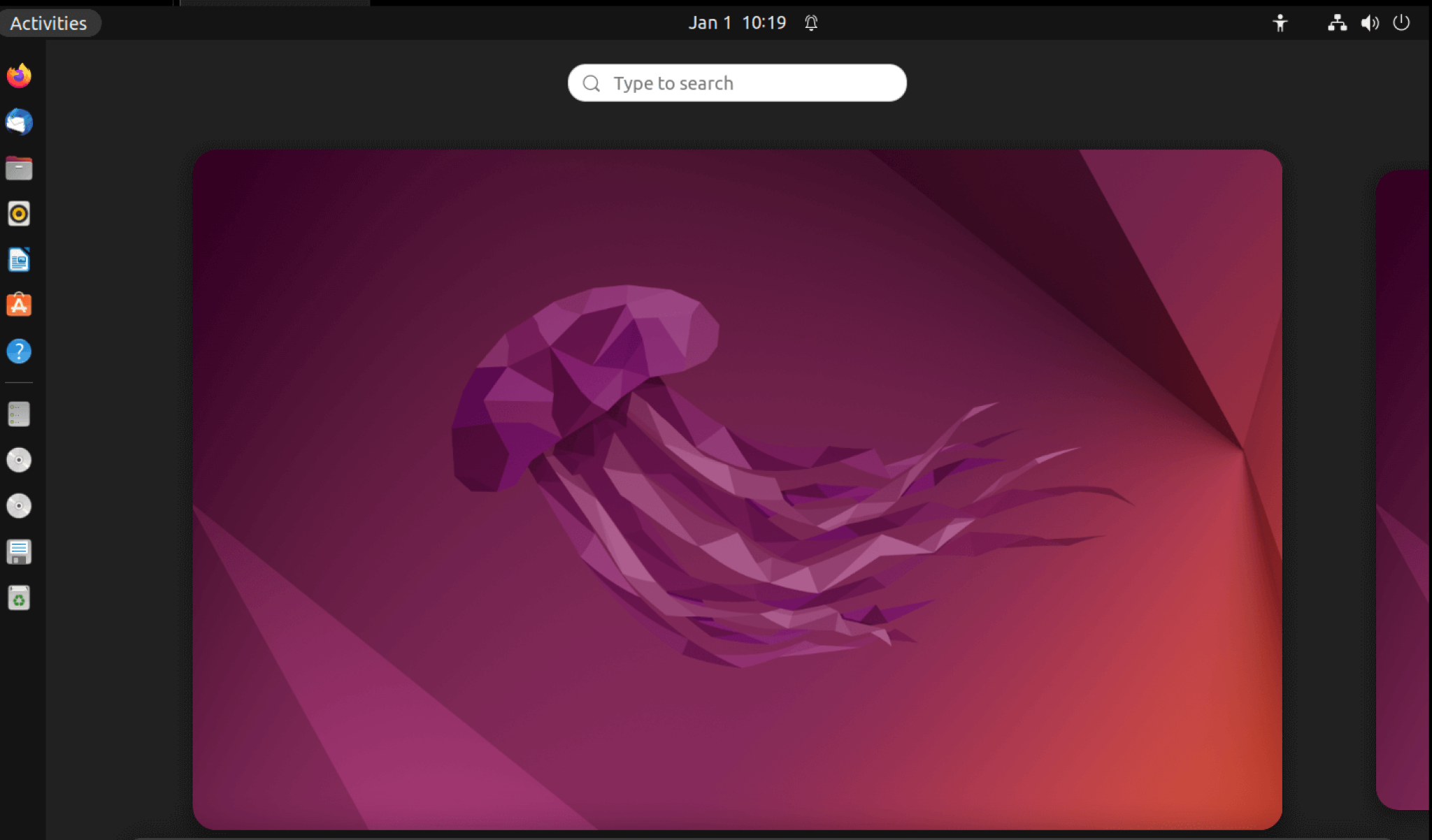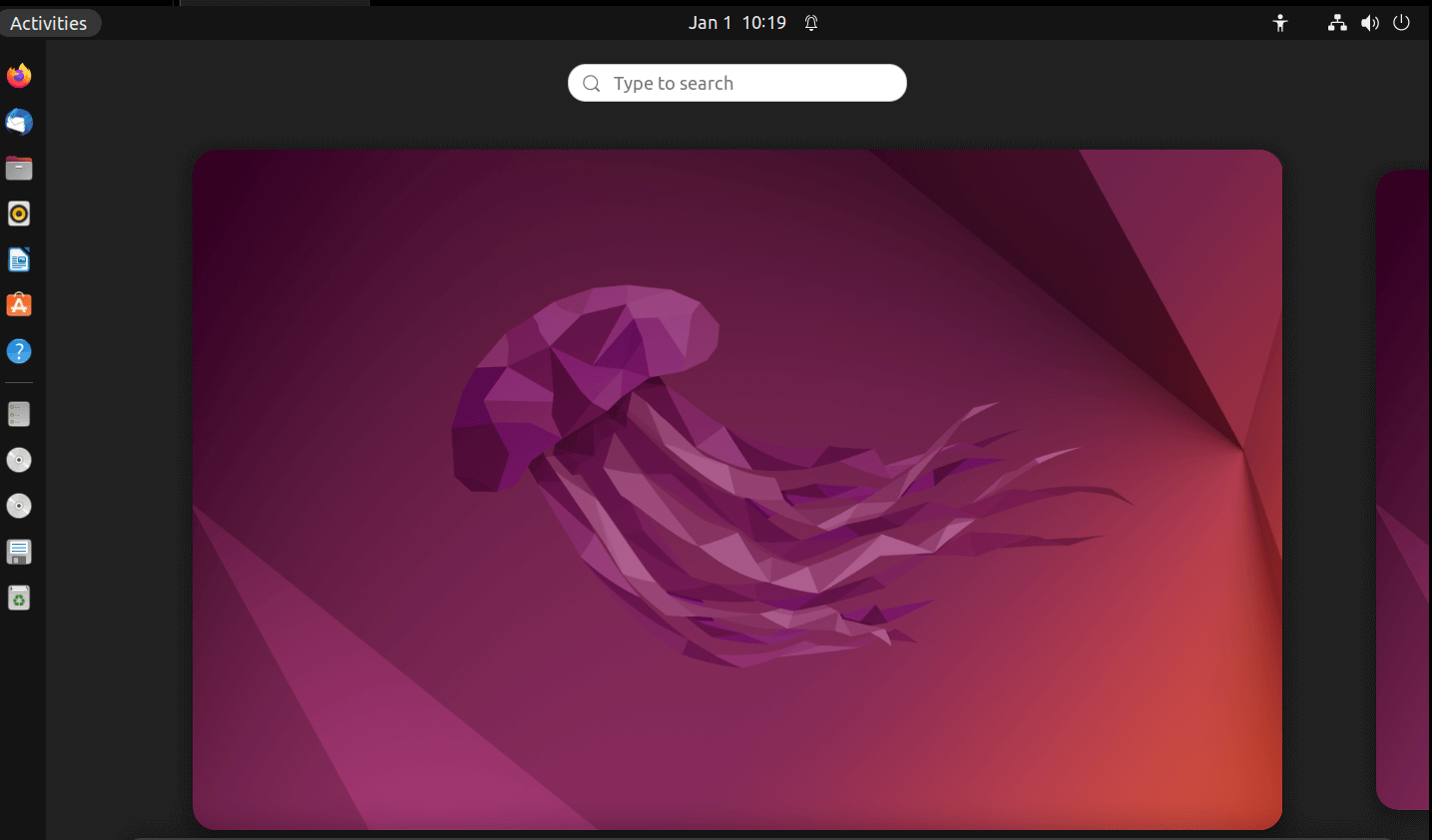 5. System-Wide Search
GNOME gives the user a very easy way to do a system-wide search. Just going into the activity overview and writing in the search bar will do the job.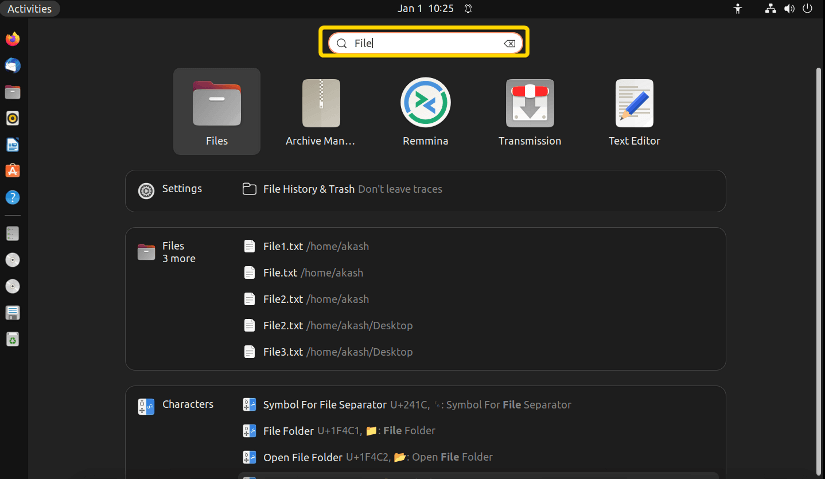 Connection Between GNU and GNOME
Both GNU and GNOME are closely related to each other. Because G in GNOME stands for GNU. The full form of GNOME is GNU Network Object Model Environment. GNOME is an official part of the GNU project.
Some Useful Features of the GNOME Desktop Interface
There are many benefits of using GNOME compared to others. Some of which I have already mentioned in one of the previous sections. Now in this section, I will try to explain some more benefits of GNOME.
1. Minimalist Design of GNOME in Linux
GNOME has a very minimalistic design. Most of the mainstream operating systems have something either on the upper or bottom part of the screen. For Mac OS it's the application dock. But GNOME doesn't have anything like that. Now, look at the picture below to understand properly.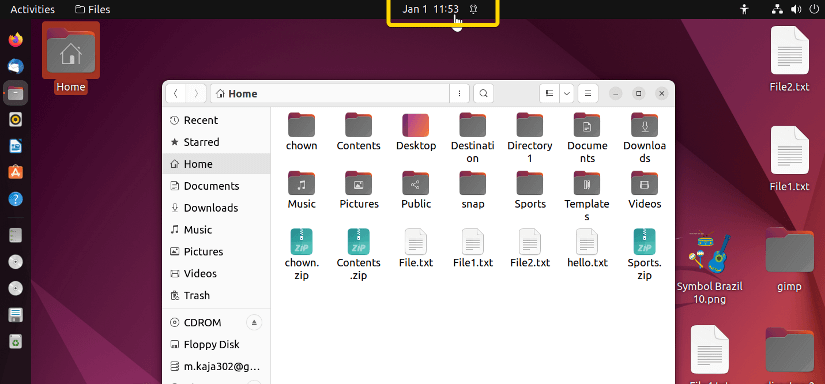 As you can see that the only distracting thing about this is the date on the top part of the window.
2. Intuitive Application of GNOME in Linux
GNOME has the most intuitive applications. The applications are very simple and easy to use. Anyone can use these applications. The user doesn't need to have any expertise in the OS to use these applications. Now, look at the picture below to understand better.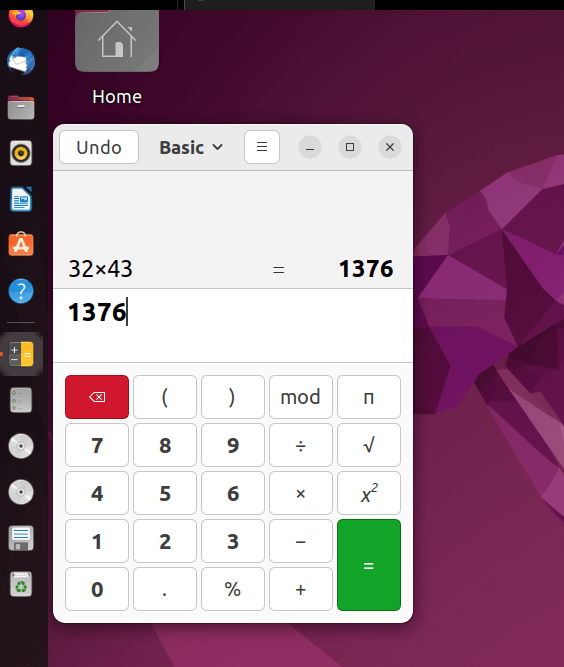 3. A Complete App-Store
GNOME has a full-featured Application Store. This is a one-stop solution for users. The App Store includes all sorts of applications from editing tools to casual games to the user's arsenal. This makes GNOME more tempting to users. Look at the picture of the app store.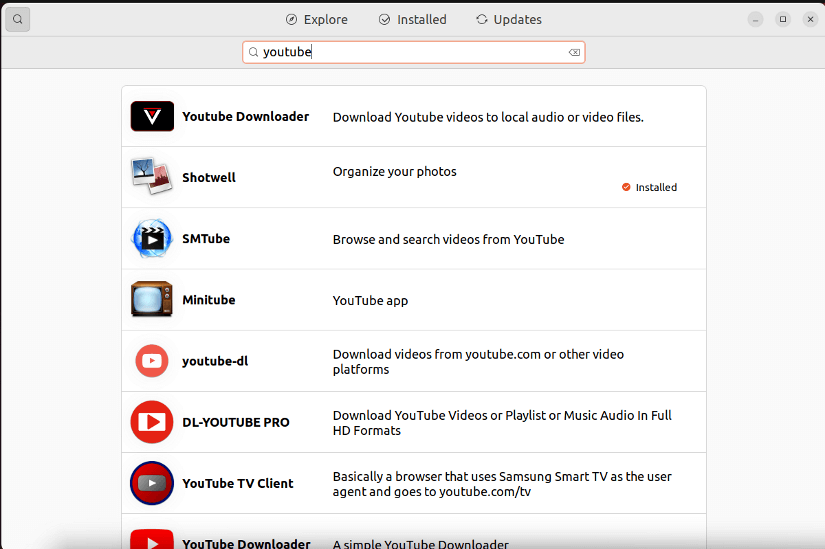 4. A Compact Application Library
GNOME has a very well-rounded application library. The application library is very intuitive and easy to use. Here is a picture of the application library.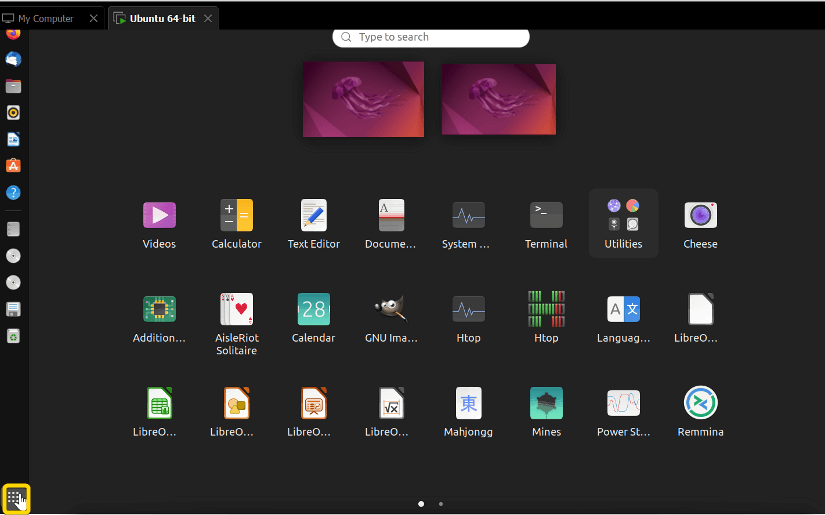 Conclusion
In this article, I have tried to explain what is GNOME how it works, some useful GNOME features, and the relation between GNU and GNOME. I tried to make it as simple as possible, considering how hard it is to get the hang of GNOME for beginners. So after reading this article you should be able to GNOME properly and without facing many difficulties.
---
Similar Readings