WSL or Windows Subsystem for Linux provides a way to run Linux commands and tools in Windows. Moreover, users, especially developers, like Ubuntu for its exceptional features, and large and active community. In these two articles, I have shown how to install Ubuntu in WSL 1 and how to install Ubuntu in WSL 2 from the terminal. Apparently, some prefer GUI (Graphical User Interface) as it is more visually intuitive. In this article, I will show how to install Ubuntu in WSL using GUI.
Key Takeaways
Enabling WSL in Windows using GUI.
Installing Ubuntu from Microsoft Store.
Setting Up Ubuntu in Windows.
Requirements
Windows Operating System.
Stable internet connection.
Process Flow Chart
[OS Used Throughout the Tutorial: Windows 11]


3 Steps to Install Ubuntu in WSL Using GUI
Here I have divided the whole process of installing Ubuntu in WSL using GUI in three steps. Now I will provide a detailed description of each step.
Step 01: Enable WSL in Windows
In the beginning, I will show you how to enable the WSL feature in Windows. Follow the steps below with me to do that:
Steps to Follow >
❶ At first, press WINDOWS KEY + R to open the Run dialog box.
❷ Write "control" or "control panel" or "Control Panel" and then click on "OK".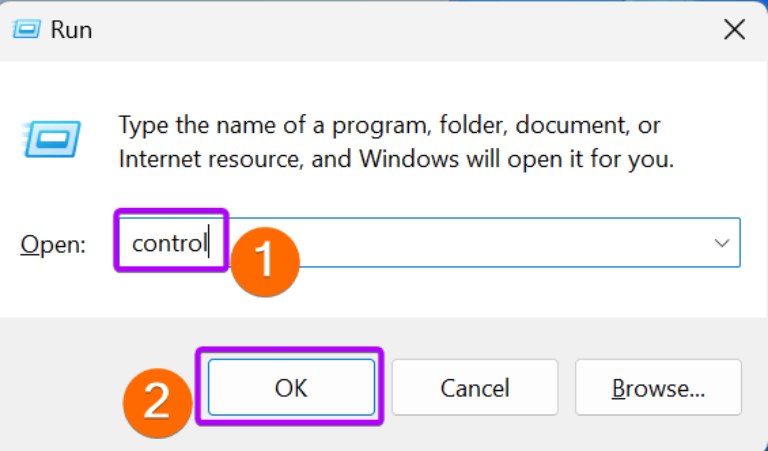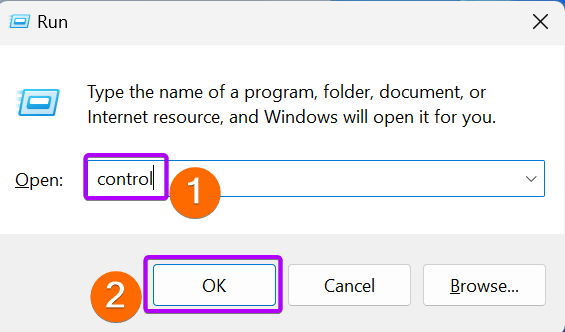 This will open the Control Panel in your Windows.
❸ Now click on "Programs and Features".
❹ Again, click on the "Turn on Windows features on or off".
❺ Next, check "Virtual Machine Platform" and "Windows Subsystem for Linux" and click on "OK".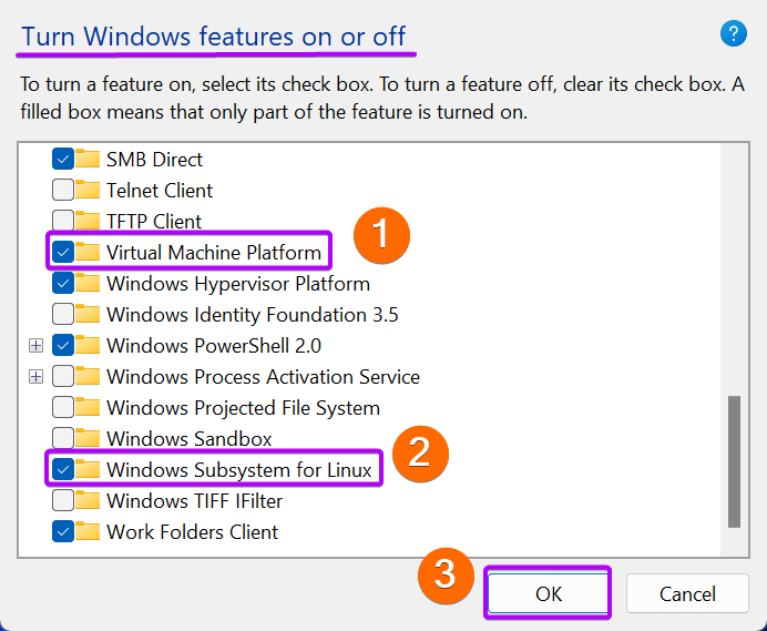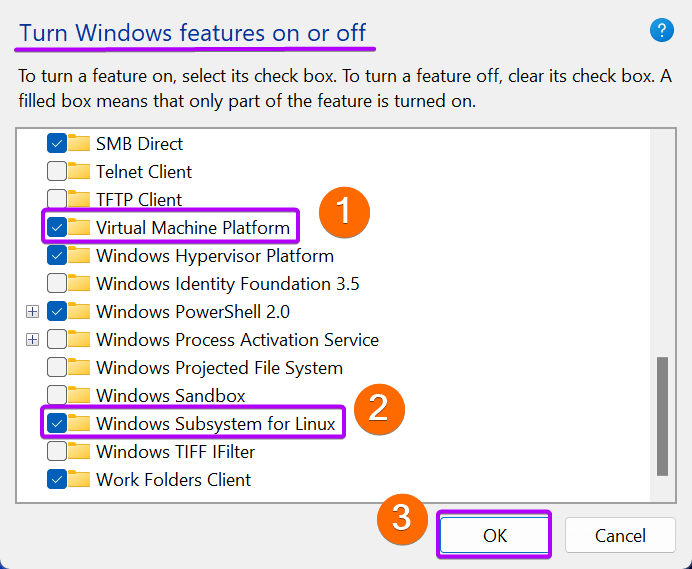 This process may take a while to complete. Don't worry.
❻ Finally, restart your computer.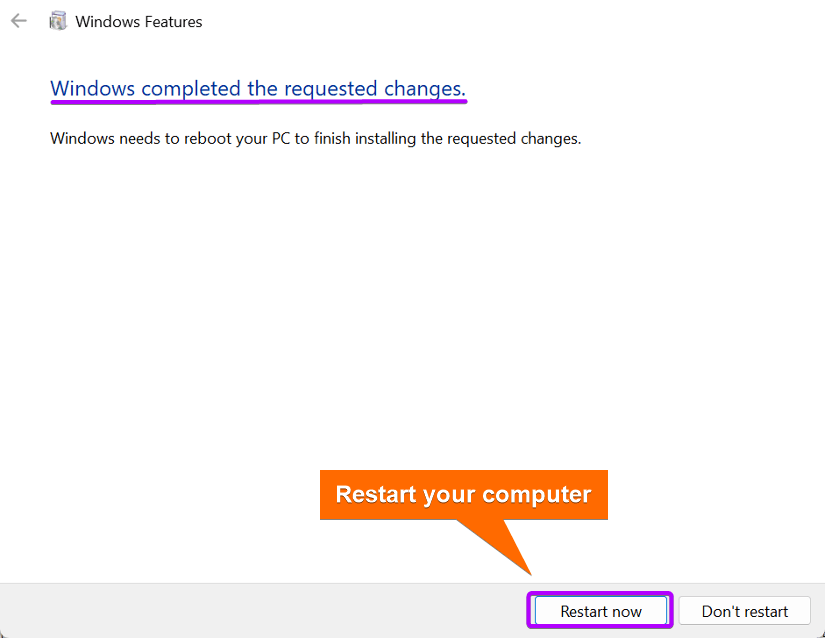 Note: Remember your computer can take some time to restart.
Step 02: Install Ubuntu in WSL
In this step, you will learn how to install Ubuntu on your Windows.
Steps to Follow >
➊ First, go to "Microsoft Store".
➋ Search "Ubuntu" and select your preferable Ubuntu version.
❸ Finally, click on "Install".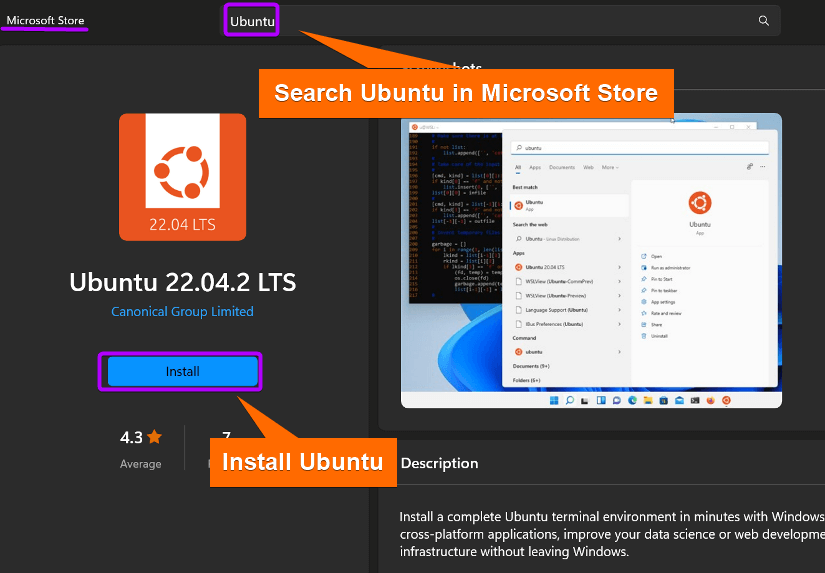 This process can consume a lot of time depending on your internet speed. At the end of the process, Ubuntu will be successfully installed in your system. Here, I have installed "Ubuntu 22.04.02 LTS".
Step 03: Set Up Ubuntu
Previously, you have installed Ubuntu in your Windows. Now you will know how to set up Ubuntu and make it ready for use.
Steps to Follow >
❶ Find Ubuntu in your Windows like below and open it.
❷ Then give a username and press ENTER.
❸ Write a password and hit ENTER.
❹ Rewrite the password and press ENTER again.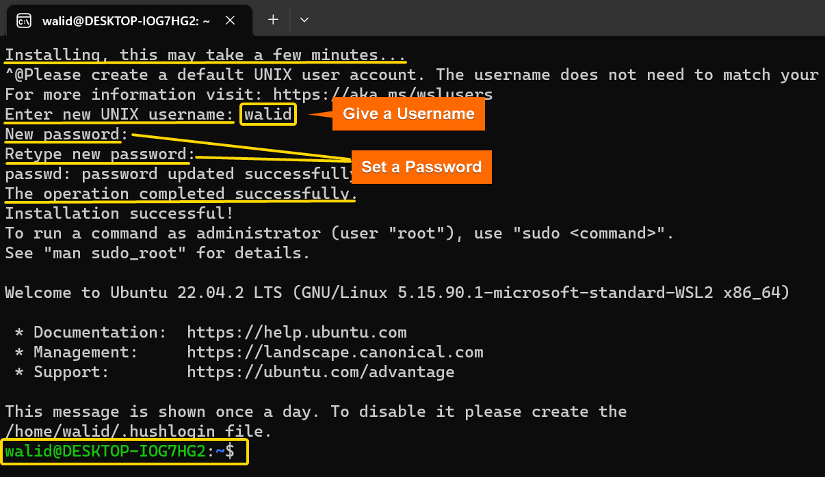 Now you will be able to run Linux commands in your Ubuntu.
Conclusion
In this article, I have shown how to install Ubuntu in WSL using GUI in a simple and comprehensive way. Hopefully, it was helpful. If you have any queries, let me know in the comment section.
People Also Ask
Related Articles